Astronomy Education: December 2021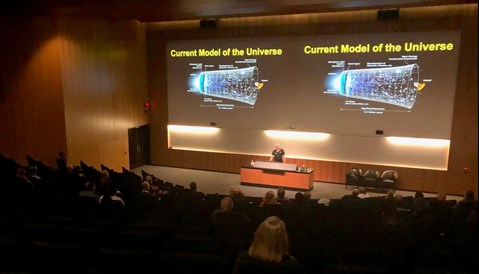 Q&A Session: An informal Q&A session starting at 6:45pm provides attendees the opportunity to ask questions about any topic in Astronomy or the ASSA. The Q&A session is not recorded or broadcast and precedes the main presentation. Please arrive early and join in!
Astrophysics | Astronomy Education presented by Colin Hill, ASSA Beginners' Councillor
Attend In-Person (No Ticket, No Entry): Click here for Tickets. Theatre tickets are required to attend this meeting. Tickets are FREE and can easily be obtained online via Eventbrite. Ticket numbers are limited to ensure compliance with SA Govt indoor seating restrictions. Please cancel your tickets if you are unable to attend in-person.
Finding the Venue: The Braggs LT entrance faces the Barr Smith Lawns and is located at E10 on the map.
Watch Live: (no ticket required): YouTube or Facebook. Please Subscribe to the ASSA YouTube channel and turn ON Notifications to be instantly notified of our live broadcasts.
Talk Summary: You don't need a degree in Astrophysics to attend this one. Find out how the planets stay in orbit around the Sun, and discover the mysteries of General Relativity and the inner workings of the Universe.
Bio: Colin is employed as a biomedical technician at St. Andrew's Hospital. He is a Life Member of ASSA and has been the Society's Beginner's Councillor for 16 years. He owns a Sirius observatory in Gawler where his main interest is Astrophotography. He is also participating in an international amateur search for habitable exoplanets and currently has an unconfirmed sub-Jupiter discovery around GL3470.
Event info
Wednesday 01 Dec 2021
7:00 PM - 7:45 PM
The Braggs Lecture Theatre (University of Adelaide) and Online
More events like this
December 2021
Sun
Mon
Tue
Wed
Thu
Fri
Sat

December 1, 2021

EVENTS TODAY: 21
2
3
4
5
6
7
8
9
10
11
12
13
14
15
16

December 17, 2021

EVENTS TODAY: 117
18
19
20
21
22
23
24
25
26
27
28
29
30
31