General Meeting: June 2021
General Meeting Agenda: (in-person event)
Gravitational Wave Astronomy: Listening to the Universe -- Georgia Bolingbroke

The Sky this Month -- Joe Grida

Total Lunar Eclipse Roundup

Coffee/Tea, Supper & Conversation
Attend In-Person: A theatre ticket is NOT required for this meeting. The Braggs LT entrance is at E10 on the map.
Watch Live on YouTube or Facebook Please Subscribe/Follow to be notified of other live events.
Gravitational Wave Astronomy: Listening to the Universe
by Georgia Bolingbroke, The University of Adelaide, ARC Centre of Excellence for Gravitational Wave Discovery (OzGrav)
Abstract: The 2015 detection of gravitational waves by the LIGO detectors first confirmed a century-old theory by Einstein. Six years on, a new era of multi-messenger astronomy has begun, with many more detections from binary systems. Gravitational wave astronomy research has since gathered global interest and researchers have worked to further improve sensitivity as well as extending the detectors network. This has enabled us to increase our capacity to observe further into the Universe.
This talk will overview the 60-year global effort in detecting Gravitational Waves, including the key contributions made by Australian institutions. We will describe exciting astronomy that has been discovered as a result of Gravitational Wave astronomy in addition to the future opportunities within Gravitational Wave research.
Bio: Georgia Bolingbroke is a PhD student at the University of Adelaide working on 2-micron fibre laser development for next generation Gravitational Wave detectors with the ARC Centre of Excellence for Gravitational Wave Discovery (OzGrav). Georgia started her research journey in 2019 as a summer research student and has continued her interest in optics and gravitational wave astronomy throughout her Honours in 2020 and into her PhD.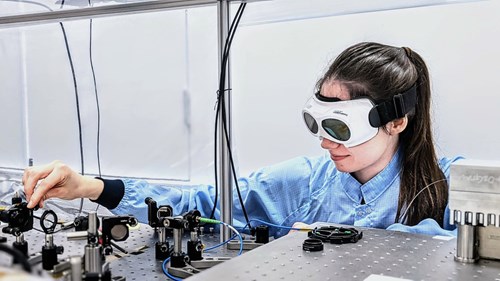 Note: Steve Raine is unable to deliver his Astronomical Anniversaries presentation at this time so it has been postponed till later in the year.
Event info
Wednesday 02 Jun 2021
8:00 PM - 9:30 PM
The Braggs Lecture Theatre (University of Adelaide) and Online
More events like this
June 2021
Sun
Mon
Tue
Wed
Thu
Fri
Sat
1

June 2, 2021

EVENTS TODAY: 22
3
4
5
6
7
8
9
10
11
12
13
14
15
16
17

June 18, 2021

EVENTS TODAY: 118
19
20
21
22
23
24
25
26
27
28
29
30