Seismology
A small number of ASSA Members have become interested in recording seismic activity (Earthquakes) as part of their adventures into 'Earth Sciences'.
They, along with other like minded people across Australia, have formed 'The Seismological Association of Australia Inc' (SAA). On the following pages are some of the things and information about what we (SAA)do.
I'd like to thank the Astronomical Society of South Australia for 'hosting' our website and Phil (ASSA's web master) for his ongoing assistance. (Blair Lade, Chairman of SAA)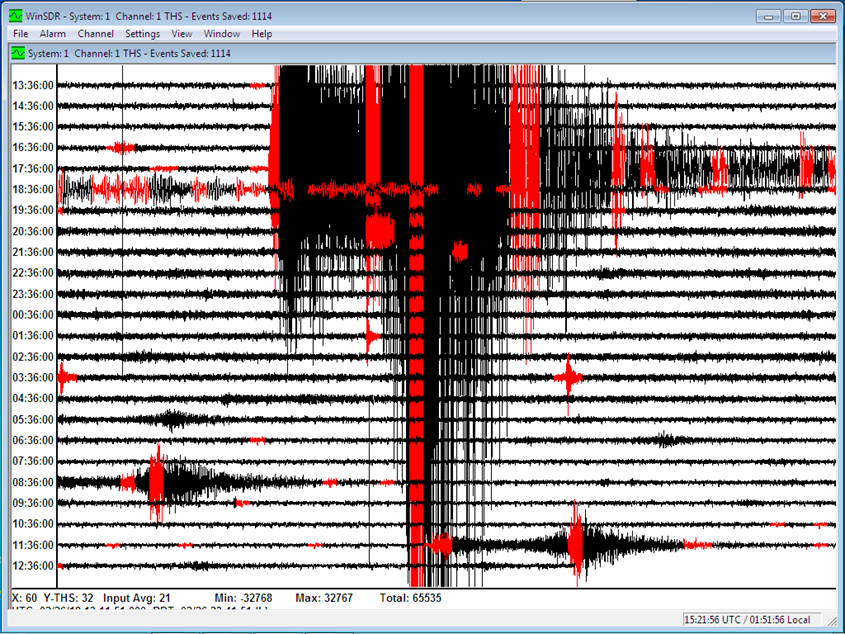 The devastating magnitude 7.5 earthquake in PNG 28th Feb 2018 recorded at THS, a site near Modbury Heights in South Australia.
2 mag 4 aftershocks are clearly visible on the above seismogram.
Everyone in our 'network' recorded the last North Korean nuclear blast on their instruments.
We also deploy portable seismic recording instruments in temporary installations in regions where seismic activity occurs.
All of our data goes into the Australian seismic data bases and is available at no cost to researchers and other interested people world wide.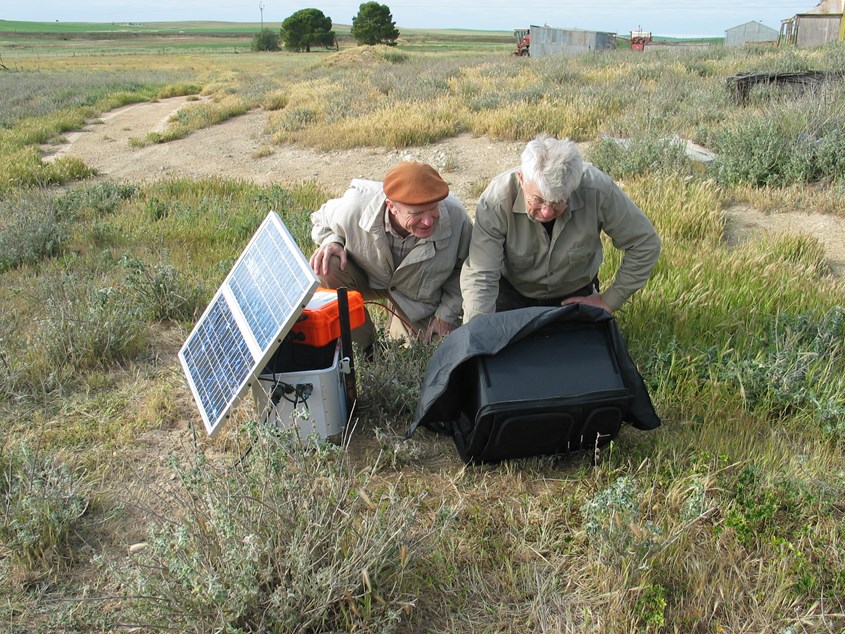 SAA's Chief Seismologist David Love and Chairman Blair Lade deploying a portable solar powered instrument at Yongala SA during a seismic 'swarm' in September 2011. About 200 seismic events were recorded and analysed to produce 'focal mechanisms' from this swarm. One of the locals we spoke to during the deployment said she could feel the larger events and could hear lots more.
Data recorded by our instruments goes to several places.
Melbourne University has a server (Melbourne EQserver) where the data is stored.
Data from our PSN sites are also sent to a server in Western Australia at the Australian Centre for Geomechanics.
Screen 'shots' of the last 24 hours from our PSN sites go to the Central Queensland Seismic Research Group (CQSRG) web site hosted by the Central Queensland University.
You can view screen shots from our PSN stations here.
Downloads
'Flyer' about the Seismological Association of Australia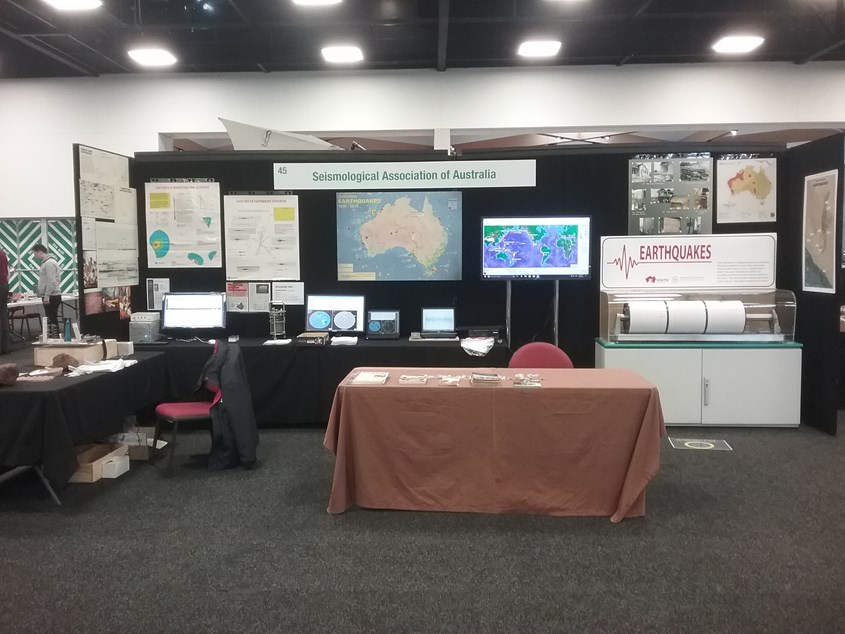 Our Booth at Science Alive 2018 , Adelaide South Australia
Newsletters of the SAA
Newsletter #1 (400kb)
Newsletter #2 (1.1mb)
Newsletter #3 (6mb)
Newsletter #4 (3.3mb)
Newsletter #5 (7mb)
Newsletter #6 (23.6mb)
Newsletter #7 (16.3mb)
Newsletter #8 (37.5mb)
Newsletter #9 (9mb)
Newsletter #10 (8.2mb)
Newsletter #11 (6.9mb)
Newsletter #12 (12.5mb)
Newsletter #13 (16mb)
Newsletter #14 (9mb)
Seismic Links
Australian Centre for Geomechanics
Central Queensland Seismic Research Group (CQSRG)
Flinders Ranges Earthquake Hypocentres, Download the 10Mb file, save it to your PC, open it, enable 3D, click 'Transparent' on DTM and have a look around!
Alan Jones earthquake related software, Amaseis, Seismic Eruptions, Seismic Waves, Eq Locate, Jamaseis (monitor stations around the world on your PC 'Live')
Current Seismicity from the Melbourne EQserver (latest hour)
Melbourne EQserver where you can 'look around the network', search past dates and events.
A really good link about charging batteries
Latest South Australian earthquakes
Locations of recent SA Earthquakes Determinations of local South Australian seismic events, (requires FireFox or Google Chrome)
Recent seismic activity off the Western Australia coast in July 2019, image from GeoScience Australia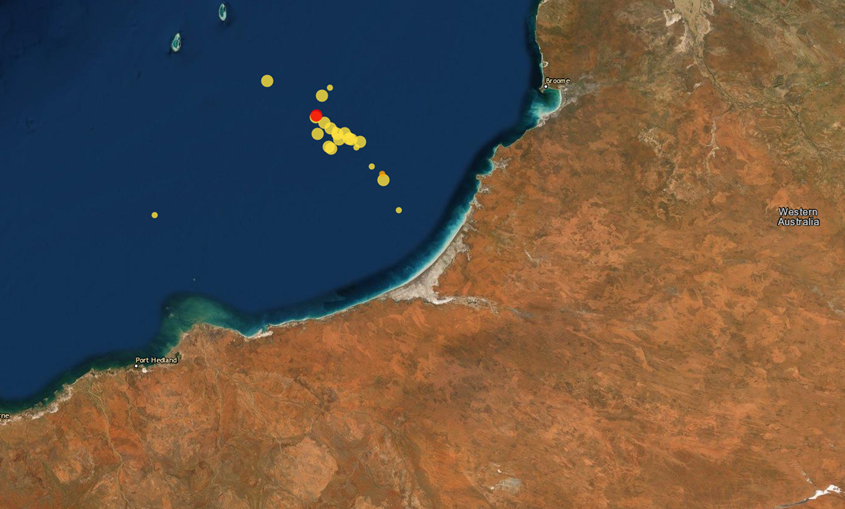 Downloadable worksheets for students 
Seismological Association of Australia contact details
Chairman, Blair Lade, blairl@bettanet.net.au and please put 'Seismic Association' in the subject header