Astro-Imaging Group
The Astro-Imaging Group is a special interest group with astrophotography as the centre of its activities. The group uses DSLR cameras and/or dedicated CCD/CMOS cameras. You do not need any imaging or optical equipment to be a member of the group as anyone is welcome to 'come, see and learn'. Members not only learn about imaging, but also about the different types of telescopes and how to use them, in a friendly and relaxed environment.
In addition to imaging in our private time, the group shares, learns and advances their skills during online monthly meetings starting at 7.30pm on the last Friday of each month. Currently, the monthly meetings are held online using Zoom. When the weather is favourable, practical sessions are conducted where members can share their knowledge and newer members can learn 'hands-on'.

The group runs dedicated astro camps several times a year where members can image at a dark-sky site. Current ASSA membership is a prerequisite to being a member of the Astro-Imaging Group, however casual visitors are welcome. The group also has non-public Facebook group where members can ask questions and share their images if they so wish.

For more information, please contact Jeff Lusher on 0412 889 710.
Below is an image of the "Dragons of Ara" taken by member, Paul Montague.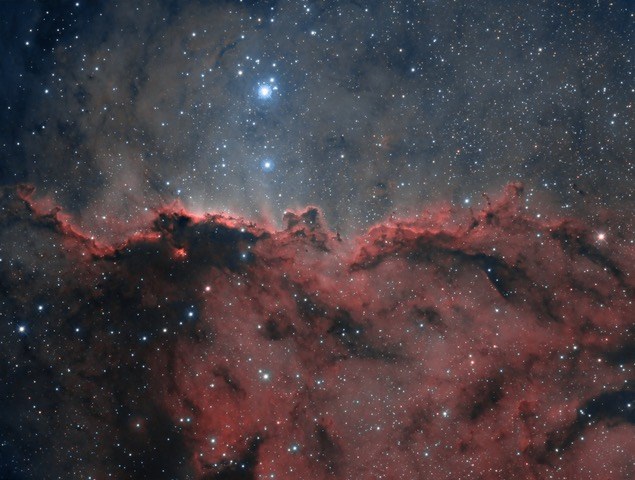 Upcoming Meetings
There are no upcoming events.
Where We (Used to) Meet 
Meetings are currently held online using Zoom on the last Friday of each month. Details are emailed to members.
Prior to COVID-19 restrictions, meetings were held on the premises of the University of the Third Age (U3A) located at 22 Golden Grove Rd, Modbury North. Enter via Gold Court to access Car Park 1.